One of the best ways to entertain your wedding guests is to offer activities other than dancing. Your guests who don't dance will thank you and entertaining everyone means your guests will stay and have a great time longer than they otherwise would.  If you're looking for a great game to play inside, check out Wedding Bingo. Here's a collection of games that are perfect for an outdoor wedding this summer. 
Lawn Dice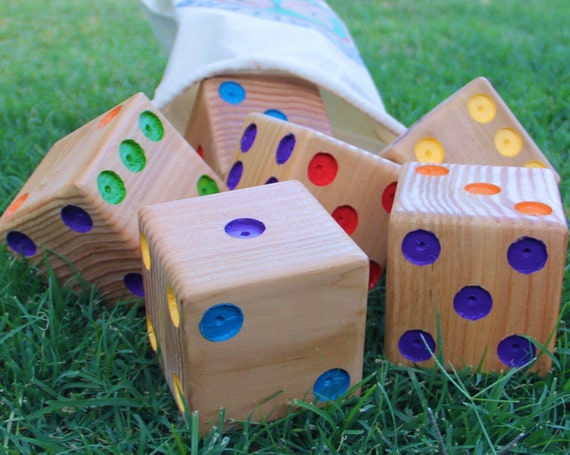 Lots of different games can be played with these giant lawn dice from RH2Creations. My favorite game is Yahtzee (or "Yardzee") with cards like these ones from StonePointWoodwork.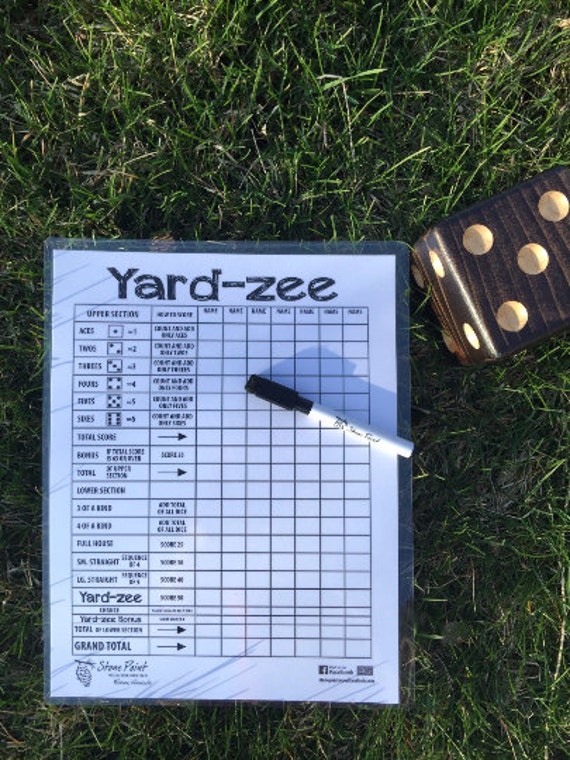 This is a great choice for games that more than 1 or 2 people can play at a time.
Giant Jenga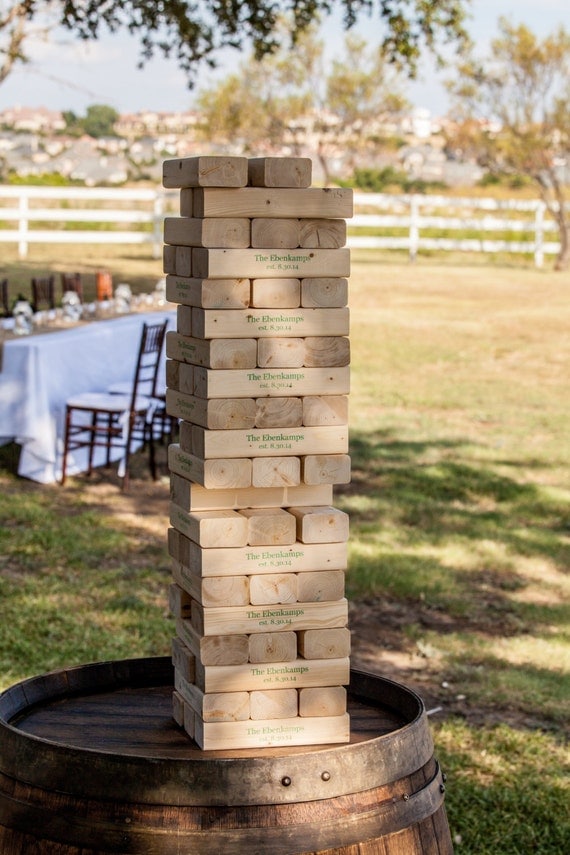 This is a popular choice to DIY, but if that seems like too much work, this one available from TumblingTimbers looks like a great choice. Everyone will want to play after they hear it all come tumbling down. Customize it with your new family name and wedding date.
Ring Toss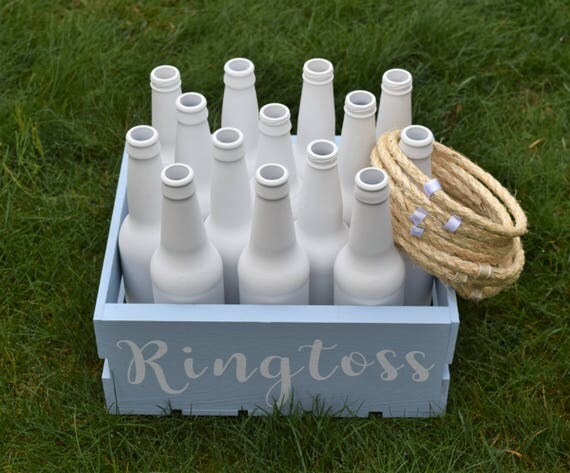 A cute on-theme game is the Ring Toss. This one from TheDutchGoldfinch is customizable so it will perfectly match your decor. It would also be great at a bridal shower so make sure to get it in time to use it twice!
Lawn Tic Tac Toe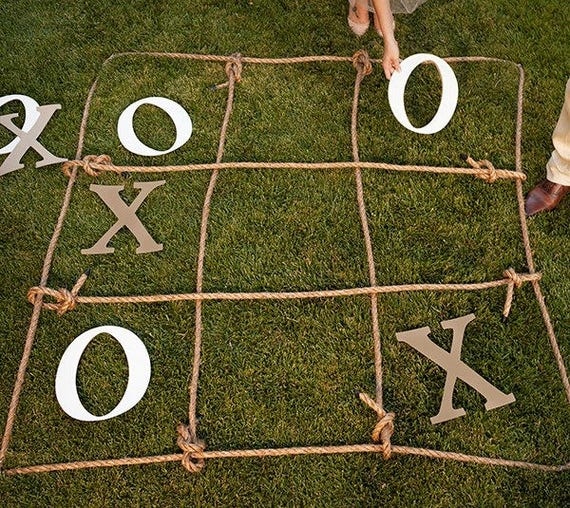 The game that everyone knows but always seems to end in a tie is available as a lawn game. Like the Ring Toss, this Tic Tac Toe game from WildYouthLLC can be customized. Try swapping the traditional X and O for your family's initials.
Cornhole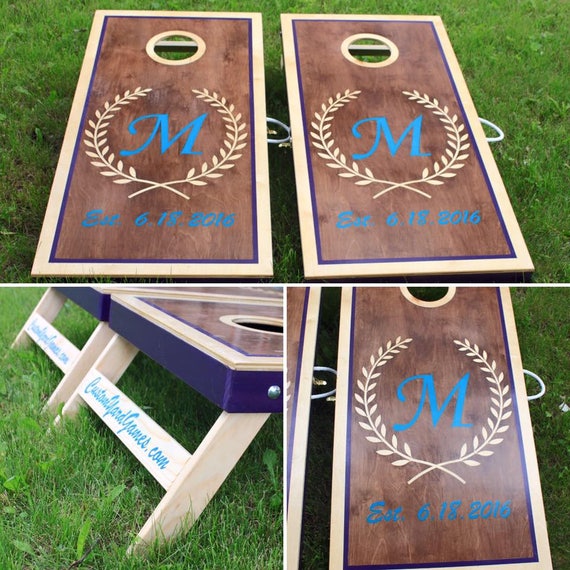 No collection of outdoor wedding games would be complete without Cornhole (aka the bean bag toss). Cornhole boards are endlessly customizable, like these ones from CustomYardGames. This game will be a hit at your wedding and family BBQs for years to come. 
If you don't have the space for outdoor games, check out these indoor wedding reception games.  For more ideas like these, follow out my Wedding Reception Games board on Pinterest.