Are you and your fiancé known for your weekly game night? Why not bring that into your wedding with fun wedding games like Wedding bingo? The most memorable wedding is the one that totally reflects who you are as a couple, so add a little game night to your wedding.

Wedding Bingo is played by paying attention to what happens around you. Your guests can celebrate the good (delicious food!), endure the loan (in-laws fighting), and get a kick out of the cliche (members of the wedding party making out). And when a flash mob breaks out, the cheers will be even louder from those who have that square on their game card.

Gamify your wedding and buy Wedding Bingo.
| | |
| --- | --- |
|  The Details | What That Means For You |
| Instant download with printable game cards | No need to wait for shipping. Easy for you to print at home or at a copy shop. |
| Rose gold glitter background | Pretty like glitter without all the mess |
| Pre-filled game cards | No work for your guests. Just play! |
| Each game card is unique | Fun game for everyone to play |
| 2 cards per 8.5 x 11 inch sheet | Easy to print with the paper you have on hand |
| 5 x 7 inch game cards | Easy for your guests to carry around and play throughout your cocktail hour and reception |
Customer Reviews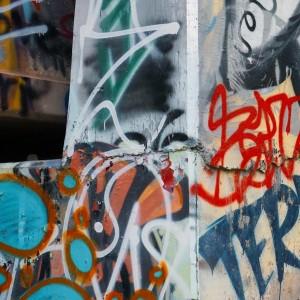 M
10/04/2021
Miles

United States
Only party game I actually like playing!
I am usually the LAST person to participate in party games, but this Wedding Bingo game let me actually get to join in without the pressure and anxiety that usually comes with group activities. The cards were beautifully designed, the game squares/bingo items were a great combination of clever and common (you can get a lot of the "common" squares easily enough, but then the clever ones make it a fun challenge and are cute/funny to boot), and there is basically no learning curve for the game because everyone knows how to play bingo! Fun for introverts AND extraverts alike. Can't recommend it enough :)